Cancer Daily Horoscope Today, August 17, 2023 predicts a chaotic day
Read Cancer daily horoscope for August 17Cancer – 21st June to 22nd July Daily Horoscope Prediction says, 2023 to know your daily astrological predictions.
Cancer – 21st June to 22nd July
Daily Horoscope Prediction says, you love exploring the life
The daily horoscope predicts a happy personal and office life for Cancer today. In addition, strong financial status and good health are other highlights.
Cancer Daihly Horoscope for August 17, 2023: Don't hesitate to seek emotional support from loved ones.
Explore love today and experience the best moments in the relationship. New responsibilities at the office promote your proficiency. Financially you will be strong today and your health will also be good.
Cancer Love Horoscope Today
Most Cancer natives will be happy in the love today. However, a few relationships will see disagreements and these need to be resolved before the day ends. Handle topics with a mature attitude and be diplomatic wherever necessary. Some love affairs will have the backing of parents today and you may even consider taking it to marriage. Some female Cancer natives will be surprised to receive a proposal from someone whom they have known for a long time.
Cancer Career Horoscope Today
Professional challenges will be there and you'll be successful in overcoming them. No major decision will go wrong today. And you need to confidently express your suggestion today at team meetings. Your attitude will speak for your performance and the management will be satisfied. Businessmen can sign new partnerships and can also launch new projects. Some IT professionals, academicians, doctors, chefs, and pilots will find opportunities to move abroad.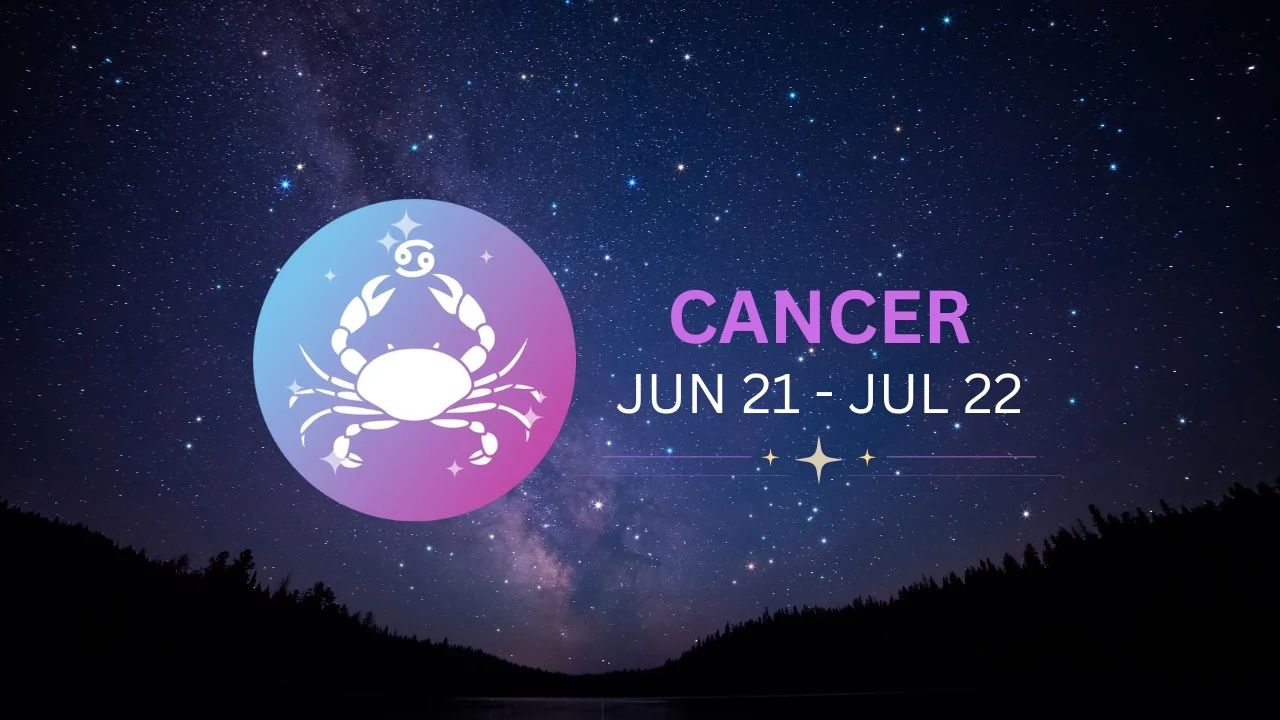 Cancer Money Horoscope Today
You are prosperous today and this will help you make crucial financial decisions. You may invest in a property or even buy a house today. A Cancer native will win a financial dispute or even inherit a family property. You can also consider gold as a good option for investment. The stock market is also a good investment option. However, you need to learn about the industry before making vital financial decisions.
Cancer Health Horoscope Today
Today you are fortunate in terms of health. No major medical issue will trouble you. However, minor infections may impact the eyes or skin. Oral health is another issue that may affect your day.
Some senior Cancer natives may complain about body pain, fatigue, and digestion issues. Ensure the diet increases your immunity level and consume more fruits and vegetables and take a good rest.
Cancer Sign Attributes
Strength: Intuitive, Practical, Kind, Energetic, Artsy, Dedicated, Benevolent, Caring
Weakness: Insatiable, Possessive, Prudish
Symbol: Crab
Element: Water
Body Part: Stomach & Breast
Sign Ruler: Moon
Lucky Day: Monday
Lucky Color: White
Lucky Number: 2
Lucky Stone: Pearl
Cancer Sign Compatibility Chart
Natural affinity: Taurus, Virgo, Scorpio, Pisces
Good compatibility: Cancer, Capricorn
Fair compatibility: Gemini, Leo, Sagittarius, Aquarius
Less compatibility: Aries, Libra