Weekly Horoscope Cancer, August 27- September 2, 2023 predicts positive results
Read Cancer weekly horoscope for Aug 27- Sept 2, 2023 to know your daily astrological predictions. The stars are aligning to give you an extra dose of strength.
Cancer – 21st June to 22nd July
Weekly Horoscope Predictions says, get Ready to Tackle Challenges with Tenacity!
This week, Cancer, you're in for a wild ride. You'll face some obstacles, but you're a natural born fighter, so you won't back down. Use your natural instincts to navigate these choppy waters, and you'll come out on top.
The stars are aligning to give Cancer an extra dose of strength this week. You'll find yourself facing challenges in all aspects of your life, from your career to your relationships, but don't let that intimidate you. You have the power within you to conquer anything that comes your way. Lean on your loved ones for support, but remember to trust your gut instincts.
Cancer Love Horoscope This Week:
If you're single, Cancer, this is the week to put yourself out there. Your charisma is at an all-time high, and potential partners will be drawn to your confidence and magnetic energy. For those already in a relationship, make sure to prioritize communication and understanding.
Cancer Career Horoscope This Week:
In your professional life, you'll be faced with unexpected challenges. Don't let them deter you from your goals, but use them as an opportunity to innovate and come up with new solutions. Be open to constructive criticism, and remember to give credit where credit is due. Your tenacity and ability to think on your feet will be rewarded in the long run.
Cancer Money Horoscope This Week:
Financially, things may be uncertain, but don't let that worry you. Keep a level head, and make smart decisions based on your current circumstances. Resist the urge to overspend, but don't be afraid to invest in yourself. With hard work and careful planning, you'll see positive results in the long term.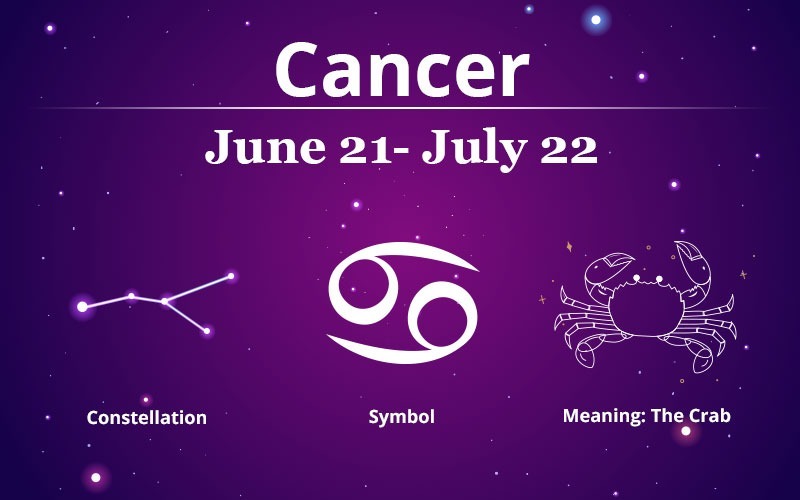 Cancer Health Horoscope This Week:
Your mental and emotional well-being should be your top priority this week. Take time for yourself, whether that's indulging in self-care activities or simply taking a break from the stresses of daily life. Remember to check in with yourself regularly, and don't hesitate to seek professional help if you need it.
Cancer Sign Attributes
Strength: Intuitive, Practical, Kind, Energetic, Artsy, Dedicated, Benevolent, Caring
Weakness: Insatiable, Possessive, Prudish
Symbol: Crab
Element: Water
Body Part: Stomach & Breast
Sign Ruler: Moon
Lucky Day: Monday
Lucky Color: White
Lucky Number: 2
Lucky Stone: Pearl
Cancer Sign Compatibility Chart
Natural affinity: Taurus, Virgo, Scorpio, Pisces
Good compatibility: Cancer, Capricorn
Fair compatibility: Gemini, Leo, Sagittarius, Aquarius
Less compatibility: Aries, Libra